Damages for NH Auto Accidents – If you lose time from work, or are injured you may be entitled to damages (repayment for your loss) from the other party to the accident. You may also be entitled to damages from your own automobile insurance policy. The medical payments coverage in your own auto policy covers most medical bills incurred within one year of an accident, regardless of fault. If the other party is at fault and has no auto insurance, you are entitled to recover damages from the "uninsured motorist" coverage of your own auto insurance.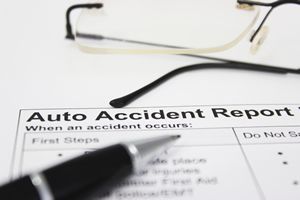 Monetary Damages
Awarding monetary damages is the law's way of trying to put the wrongfully injured person into the same condition they were in before the injury. If the accident was not your fault, you may be entitled to recover money for:
The nature, extent, and duration of any injuries you sustained,

pain and suffering caused by the injuries,

disabilities you experience, both temporary and permanent,

reasonable expenses resulting from your injuries and the accident,

any loss of income caused by the accident, and

the value of damages to your property.
 Sources of Recovery:
Possible sources of recovery include your own medical insurance; your own auto insurance, as discussed above; your employer's workers' compensation insurance if the accident occurred while you were working; the other party's auto insurance (f they were at fault) and a lawsuit against the party at fault even if they are uninsured.
We want to successfully resolve your claim and return to your life as you knew it. Give us a call and we'll evaluate your case for free. You can reach us at (603) 288-1403, or by filling out our online contact form.